Hello, Happy Spring, and how are you?? Where did we last leave off? Oh yes I believe I was writing about how I was all caught up on my photo posts! Apparently I was so excited, I got carried away celebrating with a raucous party, there were chandeliers and those champagne glass towers and ice sculptures and acrobats, and next thing I knew, five months had passed!
Ok, not really, in reality, time just passes by like some sneaky ninja and I don't even realize how much of it has passed until it has already gone past! And I don't mean like the sneaky kind of ninja that my pets think they are when they hide only one part of their body and think I can't see them. Like an actual stealth creature that I have no idea is whooshing past me.
I guess it's not fair to say that I had NO idea. I mean, I realize time passes.
…Ok, so! Moving on, in the direction of something resembling a point, I'll say this ~

I realized that one of the biggest reasons I wasn't blogging again was because I felt like I had to catch up on those photo posts first. And then, Beryl and Jen, from the Recapture Self 52 Moments community, said on their podcast that it's ok not to finish. That even if a 52 moments project, or a project 365 inspires us to take one photo, it's one more than we would have taken. So, guess what? Even though I took tons of photos those last ten weeks of 2016, I'm not going to put up blog posts for each of the weeks I "missed." I'm just going to let it go…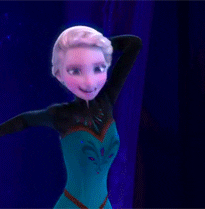 Speaking of Beryl, I decided to try taking her Momtographie class that I've been hearing about for a while now. I am borrowing my sis in law's and brother's camera, a Canon Rebel T5i, for the class, and I'm super excited about learning how to use it!
Before class even began, I went out for a sunset shoot with a photographer friend of mine, Irfan, and he gave me some tips and tricks and knowledge, too. It was so fun! And here are a couple of images I shot that evening ~~
And I feel really good and happy about how they turned out! It's exciting feeling like I'm learning more and taking some nice shots, and getting some beautiful images. I love photography!
As for Momtographie, the first session is underway. It's just begun, in fact, and to start off, we're learning about light. I'll post more about it, along with this week's photos in a few days!
I just thought I'd at least get writing again to get the blog rolling again. I hope you are all doing great out there, and thanks for reading!